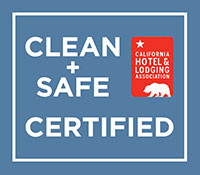 At ForFriends Inn, we are committed to a Health-First Approach delivered with a positive point of view
so that our valued guests may enjoy their stay with confidence and peace of mind.
" It took us just two hours to get here from LA but it feels like a world away. It's the perfect escape!"
WE HAVE 8 ROOMS IN 3 DIFFERENT CLASSES
Every stay at ForFriends Inn includes everything you need for a wonderful getaway.
3-Course Homemade Breakfast
Wine & Hors d'oeuvres
24hr Coffee
WiFi & Streaming Services
Premium Linens & Amenities
Friendship Pass ($350 Value)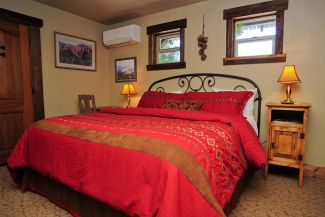 2 Guests
250 ft2
Walk-in Shower
Separate Building
Our Charming room, the Kalyra Cottage, is a favorite of guests seeking cozy and private accommodations in a rustic setting.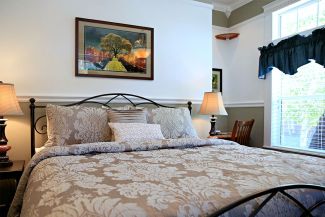 2 Guests
280-300 ft2
Walk-in Shower
Private Entrances
Our Deluxe rooms, Alma Rosa and Brick Barn are located in the main house and each has its own private entrance. Syrah is also ADA compliant.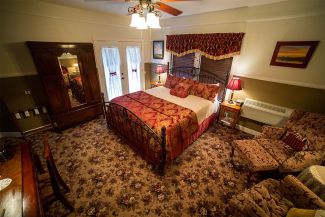 2-4 Guests
425-475 ft2
Jacuzzi Tubs & Walk-in Showers
Balconies
We offer 5 large suites – 4 in the main building and 1 in our iconic Sunstone Tower. The styling of each suite varies, as do the features, to help create for you a very memorable stay.
SO MUCH WARMTH AND BEAUTY!
This is a special place that I go to visit when I really need to decompress. Caring and engaging staff (Olivia is great). Gracious and kind owners. Other kindred souls. And an absolutely stunning room and location!
FOR FRIENDS RECOMMENDED
Santa Ynez is a great location for exploring the whole valley. For Friends were helpful and friendly and have good partner deals with vineyards etc. Room was great – very nice touches and details. Will stay here again.
BIRTHDAY CELEBRATION STAY
What a wonderful birthday celebration stay. Fabulous staff…friendly, helpful and courteous! Breakfasts were very good. If you want to have a special trip to the Santa Ynez Valley area, ForFriends Inn is a very nice place to stay!
FOX & JONES HOLIDAY GETAWAY
Dave and the entire family at ForFriends Inn were gracious host. Every accommodation was extended to insure our stay was warm and relaxed. Superb location between Los Olivos and Solvang. Every recommendation was a huge home run. Tim and Wendy.
Welcome to the Santa Ynez Valley