Homemade Rosemary Popovers
Every morning at ForFriends Inn begins with a hearty, 3-course breakfast of fresh fruit, yogurt, and homemade granola along with an entrè from a variety of egg dishes and breakfast meats.  Each is accompanied by our homemade rosemary popovers made fresh with herbs straight from our garden.
ForFriends rosemary popovers came to us from Debbie Campbell, one of the original four partners.  Debbie developed and perfected the recipe below beginning with our arrival in mid-2012.  They have been a part of each breakfast ever since thanks to Debbie and now Sandra.
Breakfast is one of our favorite times of the day because it gives our guests a chance to get to know each other, to share their experiences, and to plan their day.  Our job is to make sure each day gets off to a good start.  Our wonderful breakfast, complete with fresh rosemary popovers, helps to make sure that happens.
Please enjoy the recipe below and if you think of it, send along a picture or two.  We'd love to hear from you.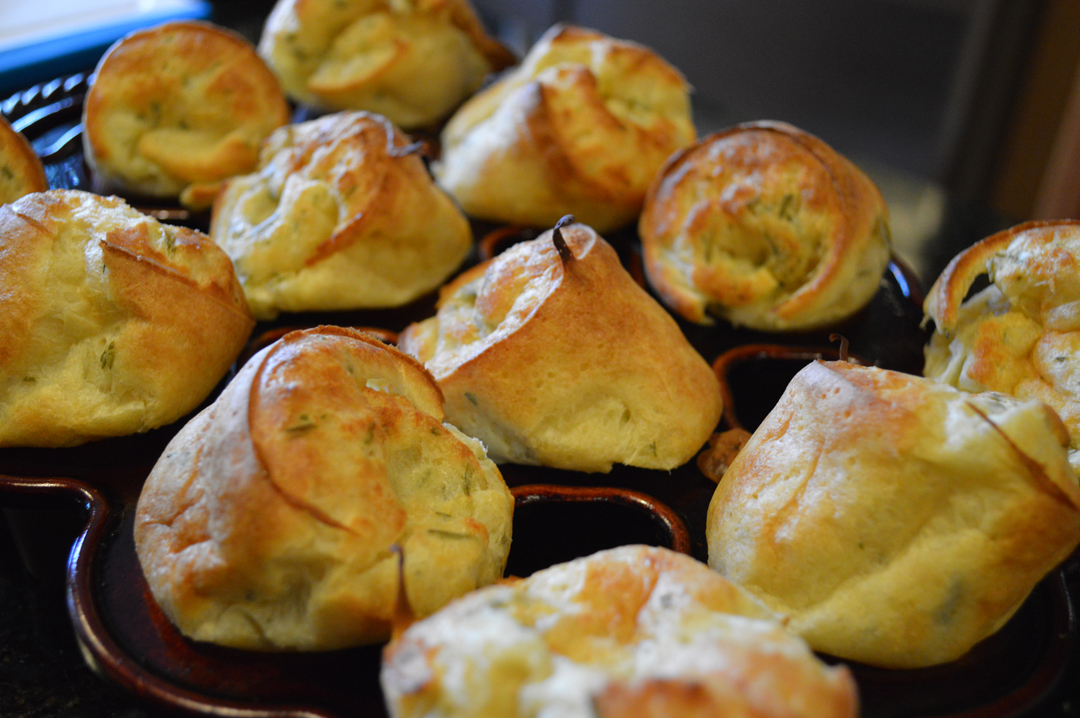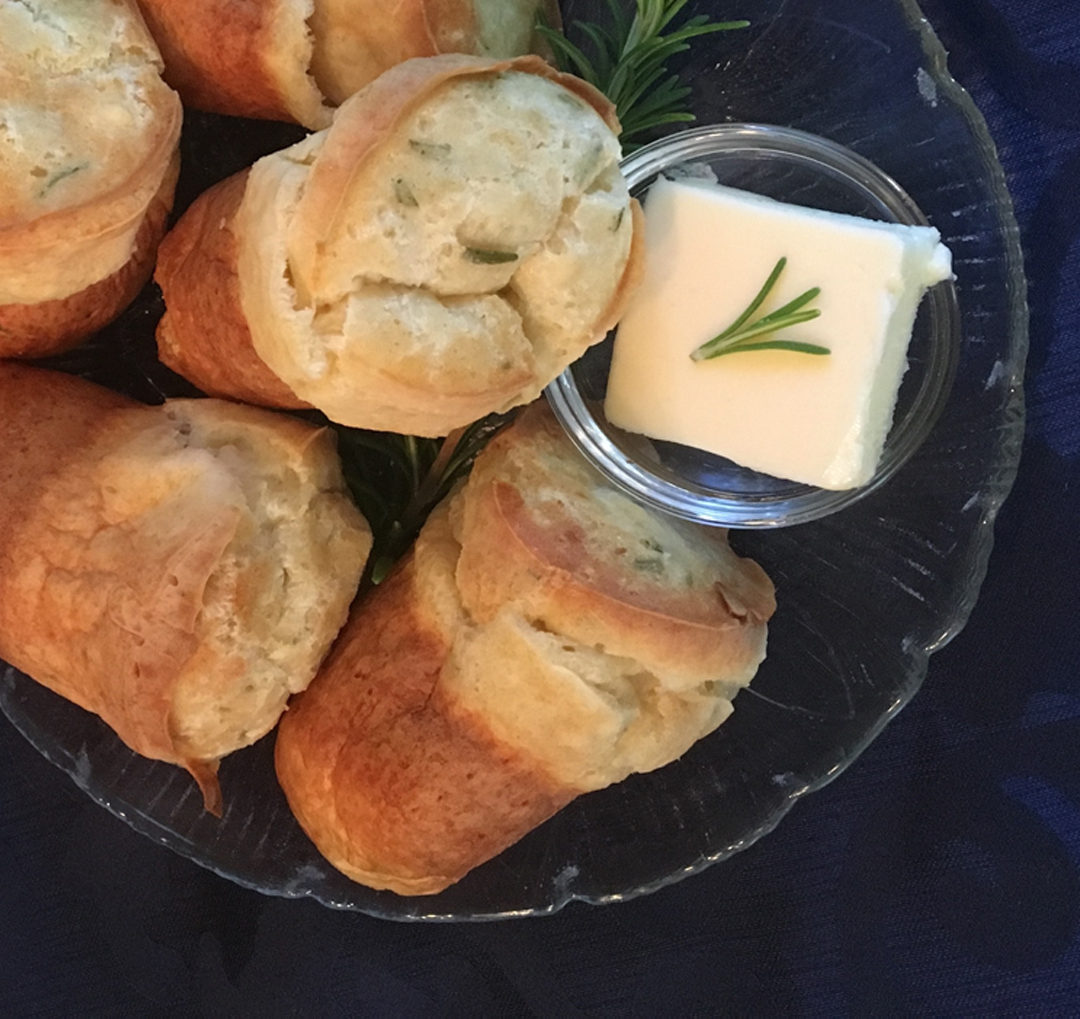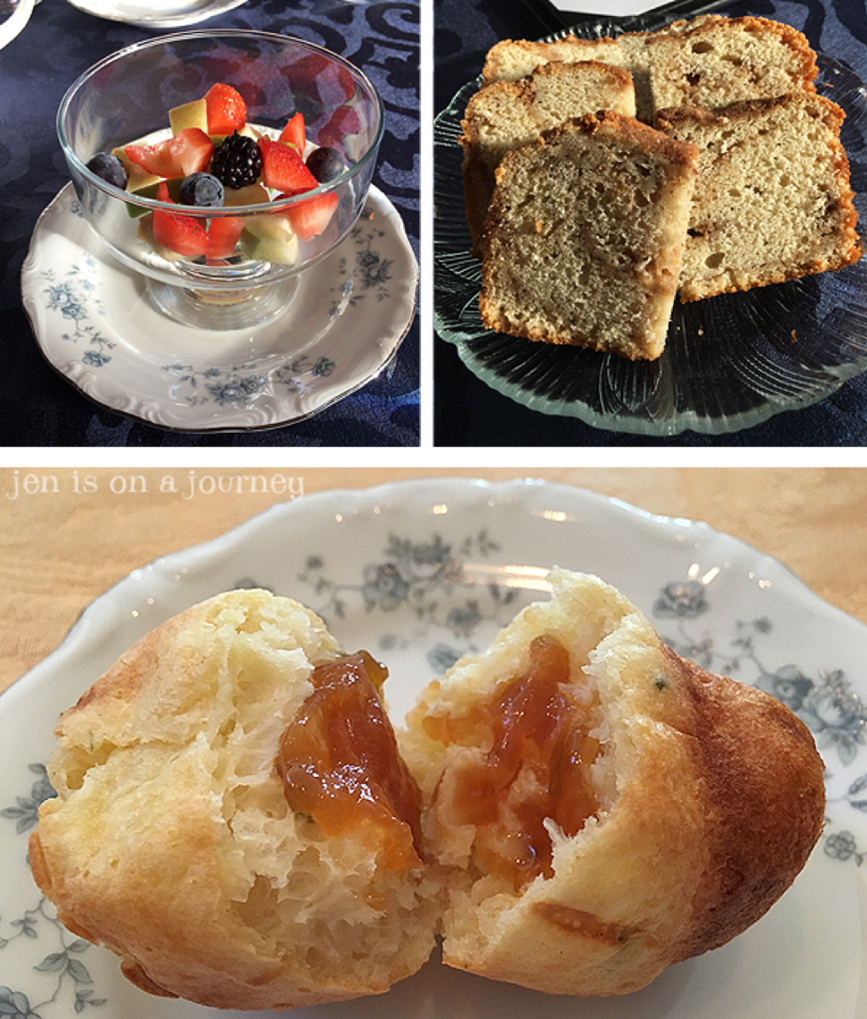 ForFriends Inn Rosemary Popovers
PREP TIME: 5 mins
COOK TIME: 20 mins
TOTAL TIME: 25 mins
YIELD: 12 popovers
INGREDIENTS:
2 eggs, room temperature
1 cup flour
1 cup milk
1 tbsp melted butter, cooled
2-3 tsp chopped fresh rosemary
1/2 tsp salt
DIRECTIONS
Heat oven to 400F
In medium bowl, beat eggs
Blend in remaining ingredients until smooth (don't over mix, lumps are okay)
Preheat popover pan in oven for 5 mins
Remove pan from oven and generously grease
Fill pan cups 3/4 full
Bake at 400F for 20 mins or until golden brown
Garnish with a sprig of fresh rosemary
Serve with butter and jam
Enjoy!