ForFriends Inn, Santa Ynez, CA Voted Best Inn by Wine Flights
August 2012 was an exciting time for Katie, Jim, Debbie, and I. We had taken over the inn just 2 months prior and were still determining what we wanted ForFriends Inn to be. In fact, at that time, it was still known as Edison Street Inn. One Friday afternoon that August, a couple walked into the inn and mentioned that they had flown in from San Diego for the day. They were writing a book about exciting places to stay, eat, and wine taste – all within walking distance of wine country airports throughout California. That was the day we first met Jerry and Nina Jackson. That was the day that a long friendship began.
Jerry and Nina recently completed that book, Wine Flights, which highlights fun things to do around 18 airports from Napa to Paso to Catalina to San Diego.  Each location features three wineries (a Flight, get it?), inns and hotels, restaurants, ground transportation, maps, and money saving tips.  For avid pilots, there is also a variety of airports maps along with Fixed Base Operator (FBO) information.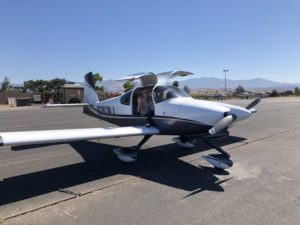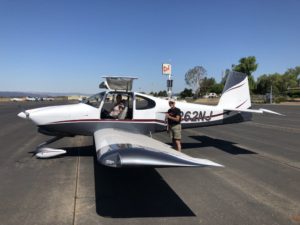 Jerry and Nina conclude their book with a chapter entitled, '
Favorites'.  
And the winners are . . .
Favorite Destination: Santa Ynez
Favorite Inn/Hotel: ForFriends Inn
Favorite Restaurant: Dos Carlitos
Honorable Mention Winery: Imagine Wines
We are so proud to know that we, and Santa Ynez, have made such a strong impression.  
Wine Flights
is available for purchase on
Blurb.com
 and at ForFriends Inn.